A Personal Vernissage with a Personal Commentary. Inside Galery69
Creating
Works are born in an artist's studio in solitude and meditation. We can say that the artist lays an egg. And the egg waits as long as it needs to until it hatches to see the light of day. Birds, after all, have to fly! (quoting Jürgen Huber). Giving it warmth for it to hatch is the mission of art galleries, and we take this burden upon ourselves. Galery69 in Dorotowo is a hotel and training ground. The proprietary design of Manufaktury69's gallery is art for everyday use. Our quaint and quite personal vernissage was prepared this time for our artist friends, Henry Cześnik, Jan Prussia and Jürgen Huber. The gallery is them and their works. Everything as usual … the artwork hanging ceremony, contemplation, wine, conversation, and yet a little different – without an audience.
Only Art
Art has been around since the existence of man. Today it's modern (read contemporary) – at one time it was cave drawing. This multifaceted development – whether it tends towards faithfully reproducing the details of the surrounding reality or towards self-expression – is a return to core emotions. Art does not begin or end, and most certainly not there, where we think. Art is a flash that occurs in our sensitivity. That is why it is so important to cultivate this sensitivity and be ready for the experience of art. When it reaches us, it strikes our soul and mind with a shudder. Well, what if it doesn't come? Let's move on in search of this experience, which is really worth everything. It's MOTION. Not understandable, because the mind cannot embrace it. Without reason? Impossible! Reason is the processor that moves at a dizzying pace like a film reels of the experience and allows us to feel the transience of the moment. The more experiences, the deeper the motion.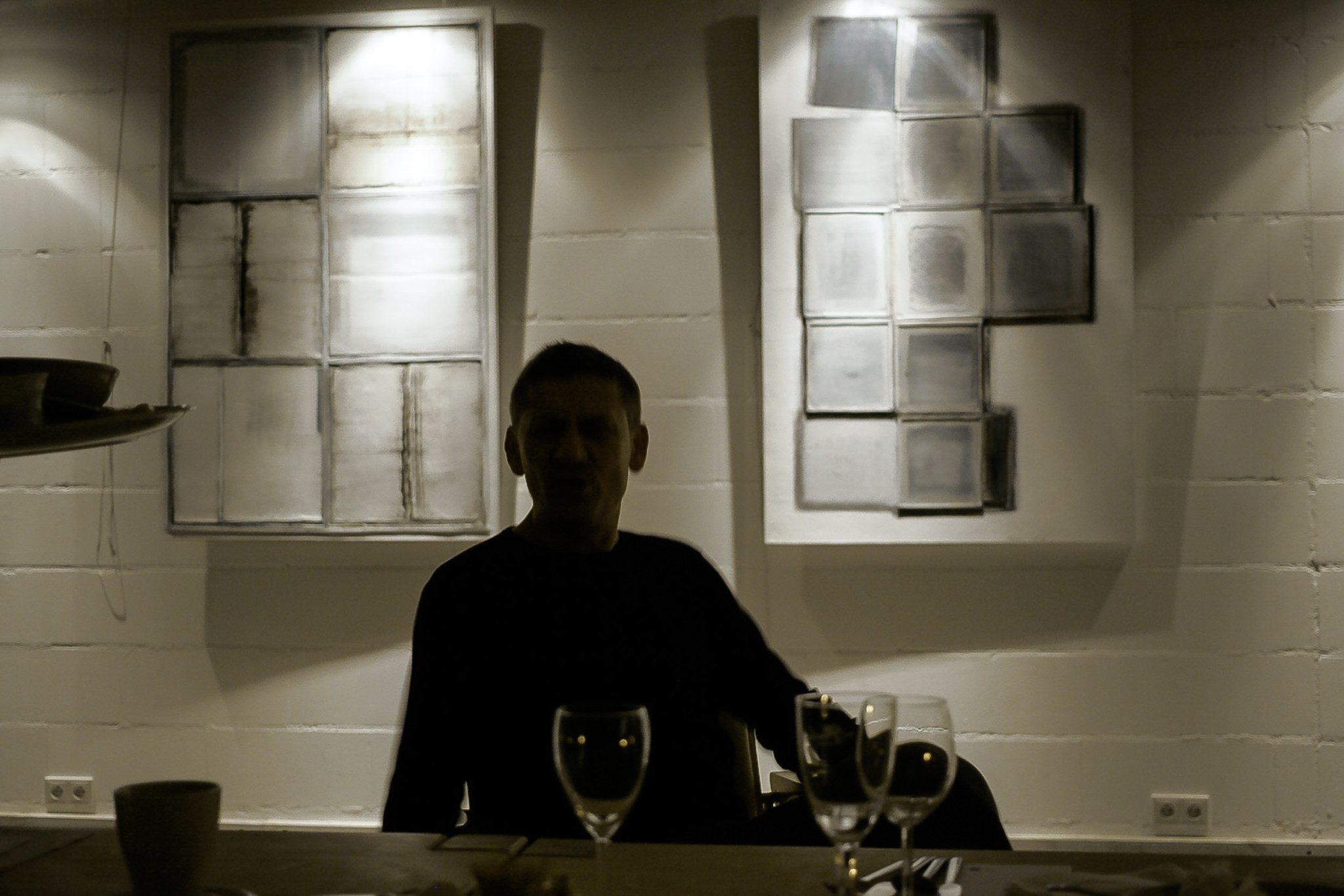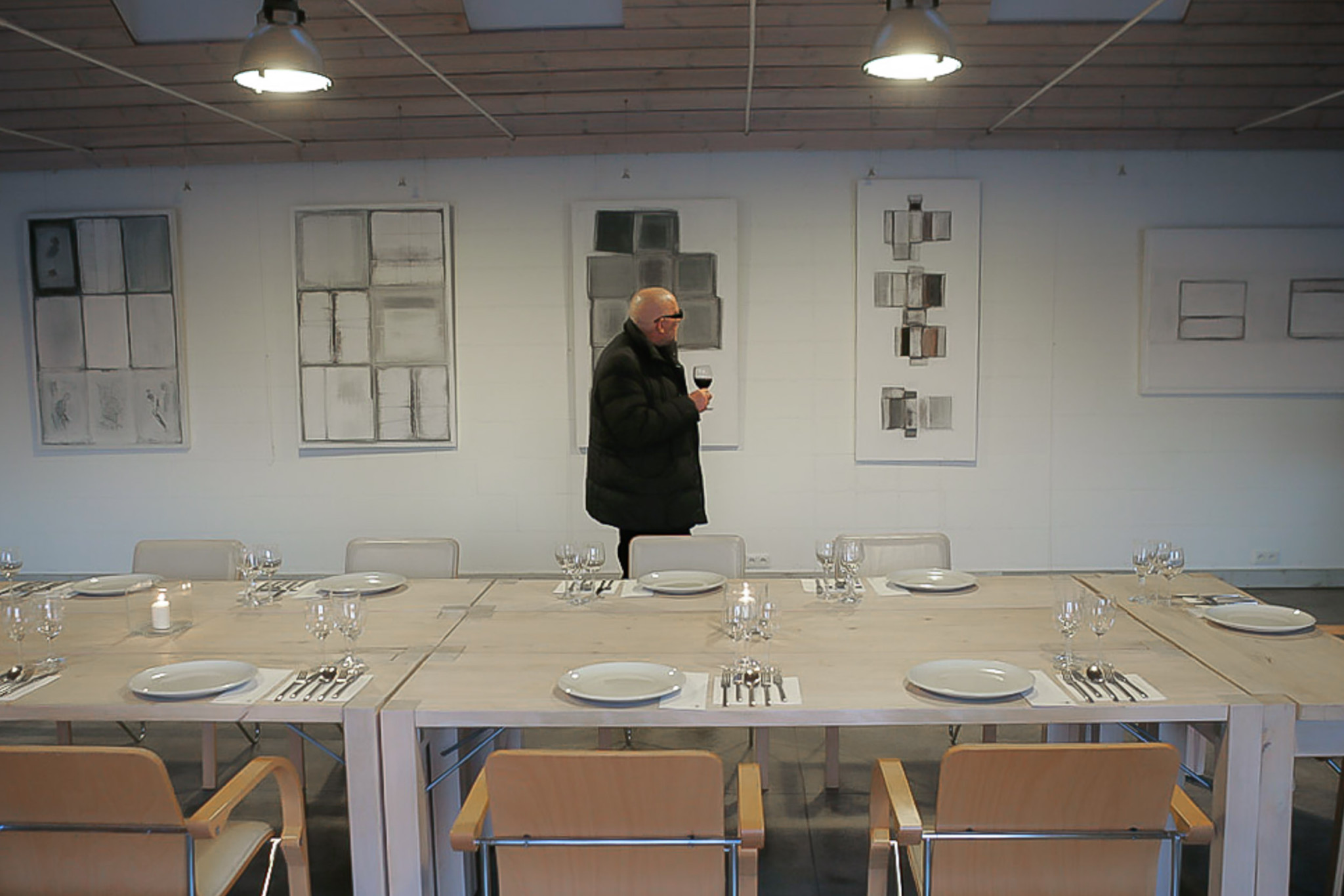 Embrace My Soul
An artist or craftsman? It's the definition that leads to emotional shock. Let's focus on personalities. It decides who the creator is. Here, it's not important what means of expression the personality uses to say something: dance, music, canvas, sheet, photograph or an object. If the source of creation possesses a fiery desire to relate the state of mind and soul, then this is the act of giving birth to true art. If the recipient stands before the work of art and a sudden thrill pierces him, then it is an act of acceptance of this birth. When words are no longer needed, their place is taken by extraordinary dialogue. What miracle can help describe in words what is so ephemeral and incomprehensible? At the present moment, Henry Cześnik, Jan Prussia and Jürgen Huber have met. Three Personalities and their Personal Vernissage. They have all met for this one occasion to share their works in common. Their tried and tested friendship is once again put to the test, to withstand the whipping of masters and the pain of the truth about themselves, to experience the euphoria of mutual understanding. A great experience. Quote: "Janek, have you ever had such a beautiful vernissage?" (H. Cześnik).
The Journey into Eternity
Is this egoism? To have such an isolated vernissage, without a public. No, it's an experiment. In the era of media popularity, nothing is intimate or personal anymore. But we can try to find the path that will be appropriate for the sensitive artist's soul and the needs of the audience. Everyone can receive that which they don't necessarily count on at the very moment. Artistic contemplation and a moment to breath in the gallery's environment, the audience needs the exact same thing – to be one on one with the work. This is entirely possible thanks to the photography done by our friend, Krzysztof Skłodowski. He transferred these moments and works onto the audience's environment and into eternity. Quote: "It must and will be so. And always" (Henry Cześnik). Long live art! Let the picture speak out.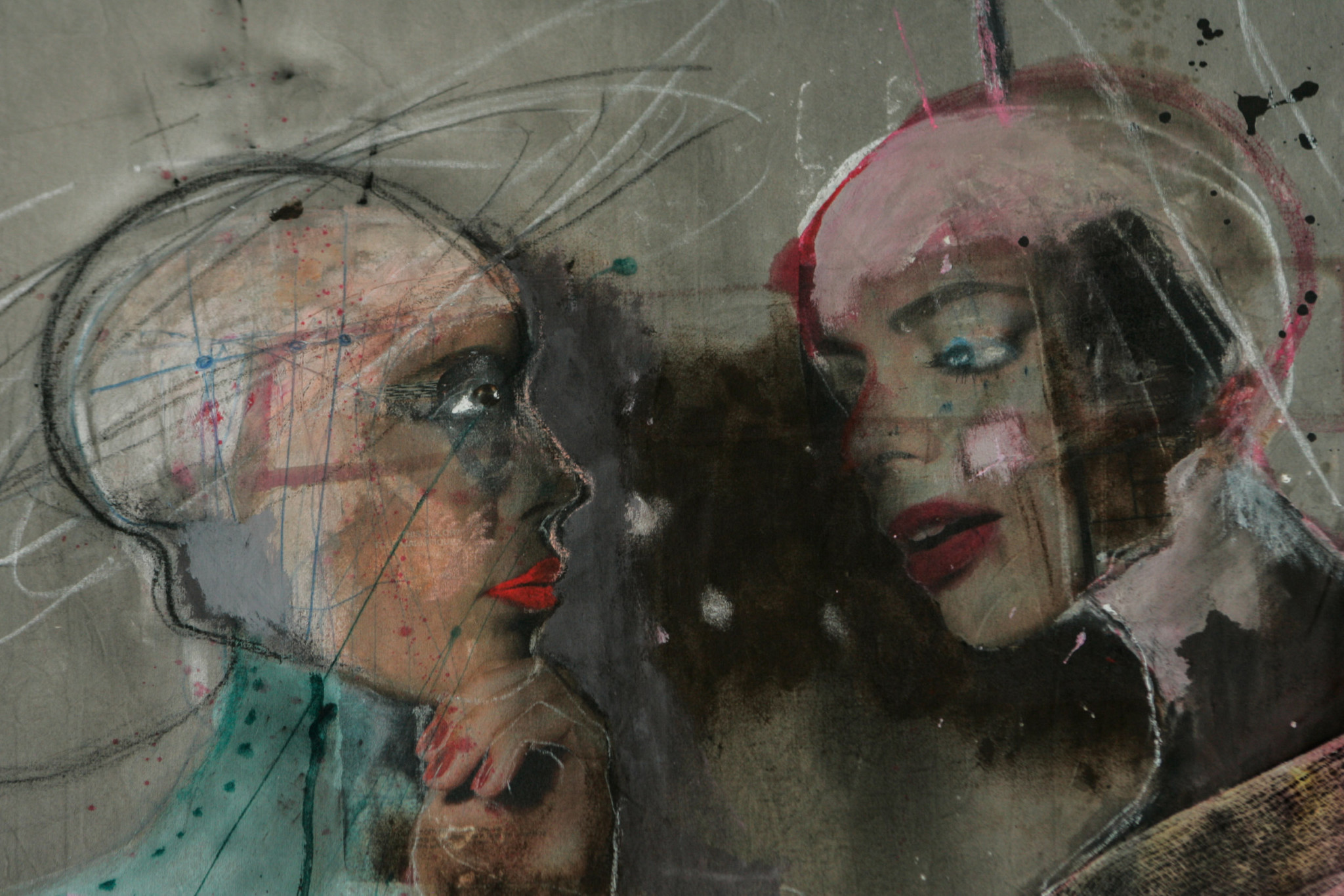 ---
The Artists:
Professor Henry Cześnik
Born in 1951 in Sopot where he lives and works.
He studied at the Academy of Fine Arts in Gdansk; diploma from Prof. K. Ostrowski's workshop in 1977.
He has had over a hundred solo exhibitions around the world. These works are in the collections of national museums, including Warsaw, Gdansk, Moscow, Dresden and in many private collections.
Winner of awards, including:
First Prize at the Art Biennale in Gdansk (1983-1987)
The C. K. Norwida Artistic Award (1988)
The Sopot Muse (2006)
Rector's First Degree Awards for outstanding artistic achievement (2008)
He was awarded the Cross of St. Stanislaus for the promotion of Polish culture abroad (2008)
Jan Pruski
Born in 1957 in Malbork, he is a painter, sculptor and graphic artist who lives and works in Olsztyn.
Permanent exhibition: Galery69 hotel, Dorotowo.
He has several years of studio work in Germany and was a free exchange arts student in Berlin. Since the nineties, he has successfully presented his work at solo exhibitions and participated in collective exhibitions in Germany, France, Sweden and Poland. In 2005 he received the honorary "Merit for Polish Culture" medal, and in 2006 the annual scholarship from the Ministry of Culture and National Heritage.
Jürgen Huber
Born in 1954 in Altenstadt, Bavaria, he lives and works in Regensburg, Germany. He was involved in various fields, but since 1987 has devoted himself entirely to art. He is a painter, glass artist, belonged to the "Why Birds Fly" group of artists, and founded the Society of Artists in Graz. His studio experiences took place in London (England), Milan (Italy), Ljubljana (Slovenia), Nykarleby (Finland) and Bydgoszcz (Poland). He is the author and participant of over 70 exhibitions, mainly in European countries. Currently he is also the mayor of the city of Regensburg.
PREVIOUS PAGE
---