The more the Pooh looked, the less he could see the Piglet there.
Our restaurant looks interesting from every angle. The ambiance is warm and promising, the food tasty and the company friendly. This is what you'll see if you peek inside through the window. But if you look outside the view will be equally pleasant. We promised you all the best and we will not disappoint, so what are you waiting for? Drop in!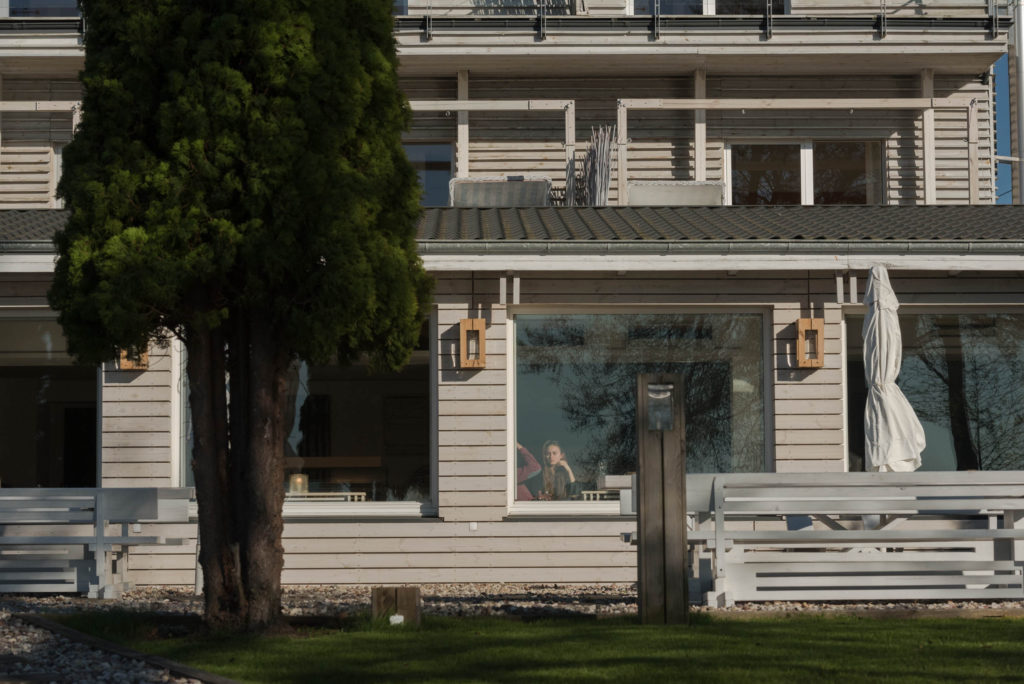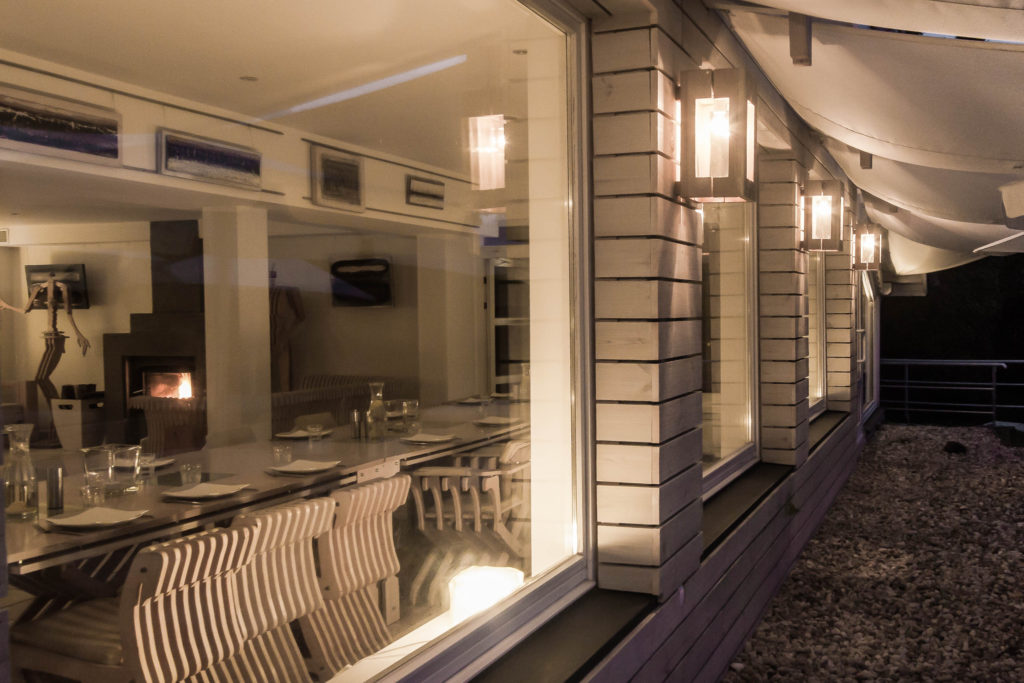 The restaurant- a few words about.
What is on the plate or what goes on in the kitchen surely whets the appetite so let's take a peek inside. A furtive glance through the window will surely reveal some secrets. Remember the game we all played as children? When we used to dig a hole in the ground and bury there a treasure- a flower, a bottle cap, old chain or a fragment of a letter and cover it with a piece of glass (a bottle bottom would often suffice) and pile earth on top of it. And later, the frisson of excitement when together with a friend we managed to uncover the hidden hoard. Well, today you can relive these moments again. Here you go, hand in hand with a friend, and all of a sudden you glimpse through a window framing a warm, inviting interior. Look, there they are, the familiar, friendly faces! Few things can surpass a scrumptious meal eaten in good company and we have always prided ourselves on providing both. A word of thanks for our guests is due here- thank you so much for contributing to the friendly atmosphere!
The restaurant- a very special place.
Never underestimate the importance of the ambiance! Good food requires good setting. In a beautiful interior drinking a mere glass of water becomes a ritual. Take a look at tour handsome tables- no tablecloth is needed; they are delightful as they are. Smooth your hand over the surface and feel the warmth of natural wood sleek with wax. Feel the energy coursing freely among organic shapes of the furniture. Our restaurant is our art gallery. Feast, contemplate or buy a picture or a sculpture by Jan Pruski whose pictures harmonize beautifully with our sense of aesthetics- as minimalistic as our design, as warm as Mazury in summer, as monochromatic as winter on the lakeshore. No curtains shall obscure the view on the lake or hinder a peek inside, so go on take a look, come and feel good.
---